Digital Camera Data Recovery Software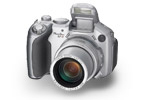 Digital Camera data recovery Software is a reliable solution to recover your lost deleted pictures, audio, images, video, and photo files. The Software can recover data even if media is corrupted or memory card is being pulled out while camera was still on. The non destructive utility is safe and easy to use and support all type of digital cameras including Point and shoot cameras, Professional cameras, Specialty cameras, Prosumer cameras, Novelty Cameras, Digital video cameras in different pixels.
Software performs quick scanning of the storage media to execute and locates the lost pictures and stored data. After complete scanning the images found in the storage media is displayed in hierarchal structure from where you can view and easily copy recovered pictures and save them to a user specified location.
Software Features:
Digital camera data recovery software is the easiest and quickest utility for recovery of any type of digital files and folders.
Easily recovers all file formats including GIF Riff JPG MPEG MOV JPEG TIF TIFF AVI PNG BMP WAV MIDI etc.
Recover data when "DRIVE NOT FORMATTED" message is displayed on your computer system.
Support all USB storage media including compact flash, Handheld Computers, Memory Stick, Smart Media, Memory card, Mobile Pocket PC, mobile communicator etc.
The Software supports digital camera including Olympus, Kingston, Sony, Super Talent, Viking, Kodak, Konica, Minolta, Lexar, Mitsubishi, Nikon, Panasonic, Canon, Compaq, Transcend, Samsung, Toshiba etc.
Provides data retrieval support for USB drive including compact flash, memory card, pocket PC, PDA computers, mobile phone communicator, smart media, multimedia card, SD card etc.